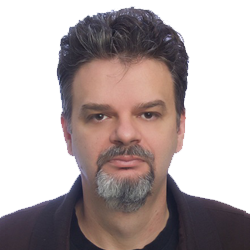 Vlado Delić
Vlado Delić, PhD (1964). Professor, researcher and project manager at Faculty of Technical Sciences, University of Novi Sad (UNS), Serbia. Prof. Delić has created curricula in acoustics, audio engineering and signal processing, as well as speech technologies at FTN-UNS. He has become the chief of the Chair for Telecommunications and Signal Processing.

He has been leading major projects in the field of speech technologies in Serbia including the largest on-going regional R&D project "Development of spoken dialogue systems for Serbian and other South Slavic languages".

He has (co-)authored several books, 4 patents and 10 acknowledged technical solutions, and more than 250 research and technical articles in scientific journals and conference proceeding.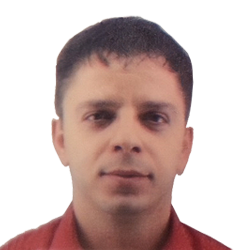 Darko Pekar
Darko Pekar, PhD (1972). Graduated at FTN in 1998, in the field of speech technologies. Up to 2003 he was the leading expert of a highly successful R&D group in the field of speech technologies at FTN, where he obtained wide-ranging experience in the field of speech technologies and their applications, as well as management of scientific and technological projects.

In 2003 he became the CEO of the company AlfaNum, and in cooperation with FTN he continues to manage teams working on development and application of speech technologies. He is the sole author of several successful products and services based on speech technologies. Although he is mainly focused on practical development and realisation of market-ready ASR&TTS products, he has also published more than 70 papers in national and international scientific journals and conference proceedings, and has also co authored more than 20 acknowledged technical solutions and 5 patents.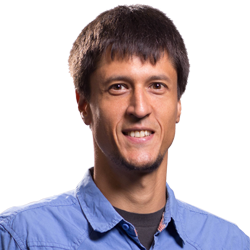 Milan Sečujski
Milan Sečujski, PhD (1975) is Associate Professor and researcher at the Faculty of Technical Sciences. His research is oriented on speech technologies, particularly their linguistic aspects. He has worked with the research team at the Faculty and AlfaNum for more than 15 years, mostly in the field of speech synthesis, but has also worked on the development of various linguistic resources used in a number of applications of speech technologies.

His expert knowledge of phonetics, morphology, syntax as well as intonational phonology of South Slavic languages is one of the main strengths of the research team and contributes to the leading position of this team in the region to a great extent. He has (co-)authored more than 100 research and technical articles in scientific journals and conference proceedings, including 10 acknowledged technical solutions. For his work related to the introduction of natural intonation into synthesised speech in Serbian, he has received the prestigious Pupin's award of Matica srpska.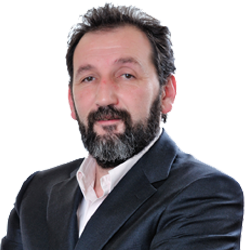 Goran Đaković
Goran Djakovic (1961) finished American High School in Hague, Holland, and 1st degree University of Electrical Engineering (University of Belgrade). In 1989, he established the Saga Company, which grew in a company that is for almost a decade a number one system integrator in Serbia (according to the official revenue reports).

Mr. Djakovic has long-running experience in doing business with prominent multinational companies and dealing with "C" level executives, as well as government and political executives. Mr. Djakovic is member of Serbian Association of Managers, chairman of the Board of Informatics Association of Belgrade Chamber of Commerce, Board member of Belgrade and Serbian Chamber of Commerce, and member of many other business and professional associations.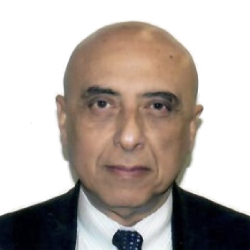 Fathy Yassa
Fathy Yassa, PhD (1950) has over 30 years of management as well as R&D experience with small, medium and large software companies, taking basic ideas and inventions to product and markets as a lifetime commitment.

Prior to founding SMI, the strategic partner of AlfaNum, he held the position of CEO at Yvent Networks, a company he founded in 2002. He previously held the positions of Sr. Director of Engineering at Neomagic Corporation, Director of Product Development with Pulsent Corporation, Director of Business Development and Director of Engineering with Synopsys, Product Design Manager with Motorola, and Manager of Coding and Image processing department. He is the primary author and co-author of over 40 US patents and two European patents.

He holds a PhD in Electrical Engineering, a Master's of Science in Mathematics, a Bachelor of Science in Mathematics, and a Bachelor of Engineering in Electrical & Electronics Engineering.